All News straight out of the Studio and the Thrashboy-World:
---
08.04.22
New Design
The Thrashboy® homepage shines in a new design!  Not only the design is new. It is also new that the whole page is bilingual in German and English!
It is planned that also the store will be rebuilt. It should become more customer-friendly and more international. We are curious! :)
So long, Happy Easter and have fun painting your eggs!
---
04.04.22
Next Stop
 Finally it's time to get going again and go out into the world!
Next stop is the 50s Rocket in Zofingen (Switzerland). A great, big and cool show with many artists, exhibitors, live music and many good people and their cool cars and bikes! And I can be in the middle of it! Come by the Thrashboy® booth!!!
I am looking forward to see you!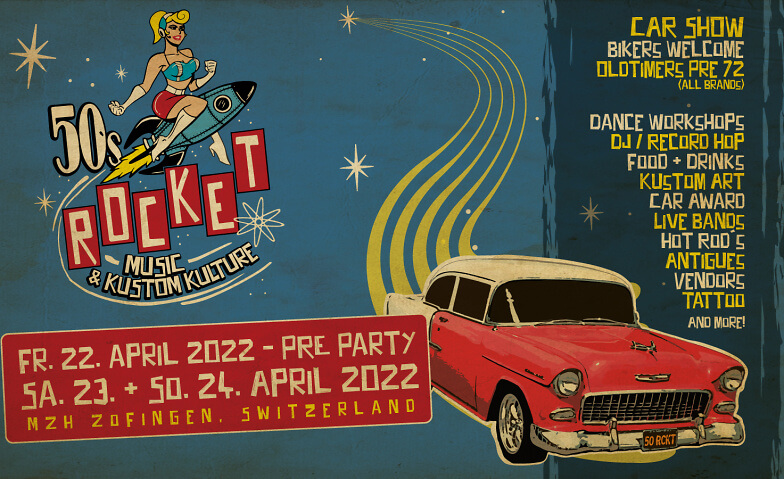 ---
22.2.22
My new work on the cover!!!
In 2019, I was allowed to participate in an artist competition for the exhibition in Japan.All participating artists should paint / design a Vans Shoe.  For this purpose, I have created the "Zombie Vans".I have now decided at the end of last year to create more of the shoes.  To do this, first the Sk8 Hi oldschool shoes from Vans. 
And, Hooohoo, the first of the new Shoe-Art works made it directly on the cover of the Kustom Magazine from England!!! With a report about the work on the shoe and a report about my work and something about myself can be found in the anniversary issue N°90 from Feb/March 2022.
I am of course extremely honored!!! And am also a little proud of this cover picture!
Cheers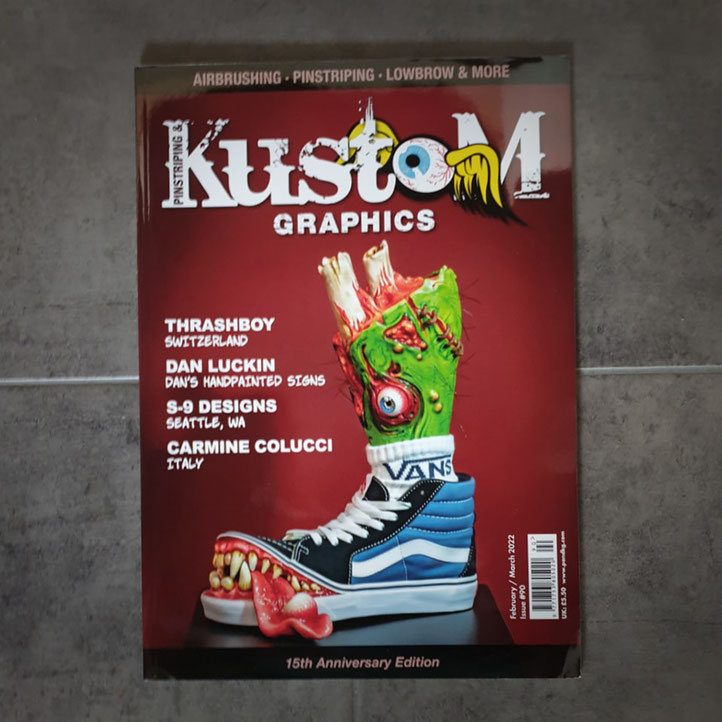 ---
The THRASHBOY® - NEWSLETTER is here!!!
To reach you better and faster I have activated the newsletter again! 
There you get the news as the first freshly presented and you will not miss any event or important info any longer.
In times where the whole Internet is almost cluttered and the SocialMedia sites are controlled by strange algorithms it is important, faster and better if the communication is more direct. So I decided to reactivate my newsletter. 
You are very welcome to subscribe. 
I promise to send you only important and exciting news. We are not a fan of any advertising stuff and even more mail garbage. So we keep it compact, simple and clear. 
Of course you can unsubscribe at any time!
I am looking forward to you!
---
I would like to express my sincere thanks to all:
- Who have supported me in this turbulent year. To all who have rated my work with a like, commented or even shared it. 
- Have supported me as friends, 
- Visited me in my studio 
- And above all, a huge THANK YOU to those who have bought from me!!! Or have entrusted me with an order!!!
YOU make it all possible!!! You make it possible that I can pay my bills and continue to do what I love!!! I can continue to take the time to create new art and creative works! 
As before I will invest every minute I spend with my work to learn and get better, so every minute flows into the works you can buy from me. So you are not just buying a product, you are buying the time that has been invested! And time is the most valuable thing there is.
-- THANK YOU - You are the coolest! --
I still have a lot of ideas to make this world more colorful and rocking and I'm looking forward to the next year with you! 
Keep on the rockin'n'crazy life!!!
Cheers and a splendid start into the new year I wish you all!!!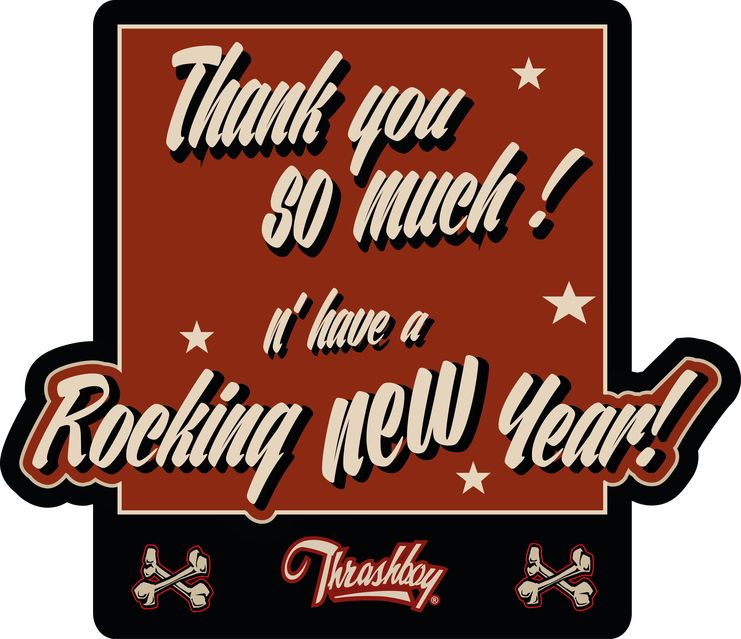 ---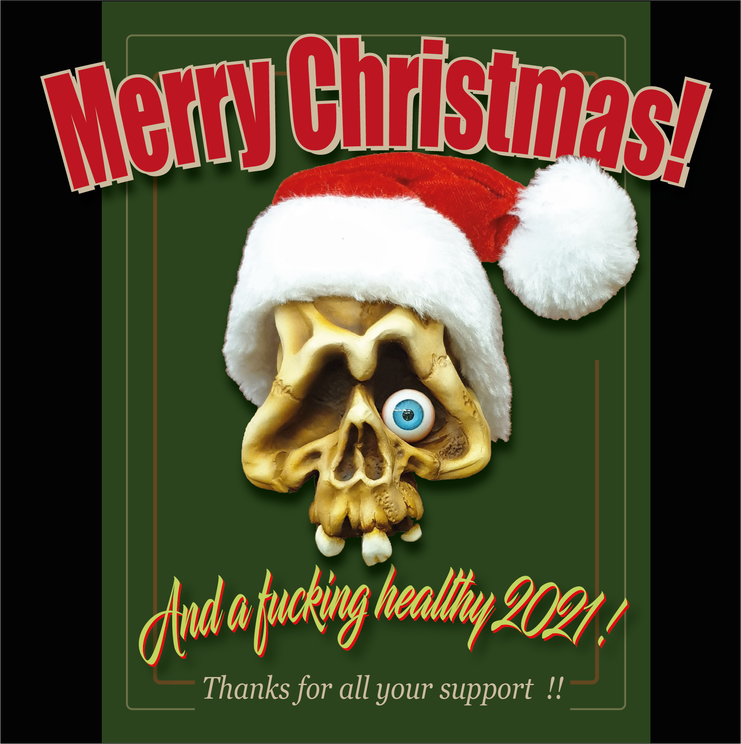 Hey! It has been a not so easy year. 
I would like to thank you very much!!! To everyone who supported me and bought from me and made me happy with cool orders!!! 
Exactly YOU make it possible that this world remains colorful, crazy and therefore healthy!!! 
You make it all possible, MANY MANY THANKS!!
I wish you and your loved ones a super cozy and relaxing holiday season and a glorious start to the new year!!! 
... and don't forget to rock'n'roll!!!
Cheers Chris
---
02.01.2020
!! 2020 !!
Whoooooh!! Another year down the drain! And even survived the first half year as an independent artist!! :) :) 
Yeah, What For A Year!! I was allowed to meet so many new friends, new customers and new artists. So many new things to learn. We were allowed to be with our stand at many super cool shows. And at the end of the year we flew to Japan to present my work at the Mooneyes Show, the biggest custom-culture show in the world, right in the middle of it! 
A GIANT Thanks to all who supported me in 2019, bought my work and gave me great jobs! YOU, yes exactly YOU make this all possible! You are the best!!!!! THANK YOU!
After a couple of days of rest over the christmas days I am now strengthened, the batteries are charged and my head is full of new ideas to make the world a little bit more freaky and to mix it up with unconventional-confused-but-epic stuff :) :)
Stay Tooned for the new and fresh Year!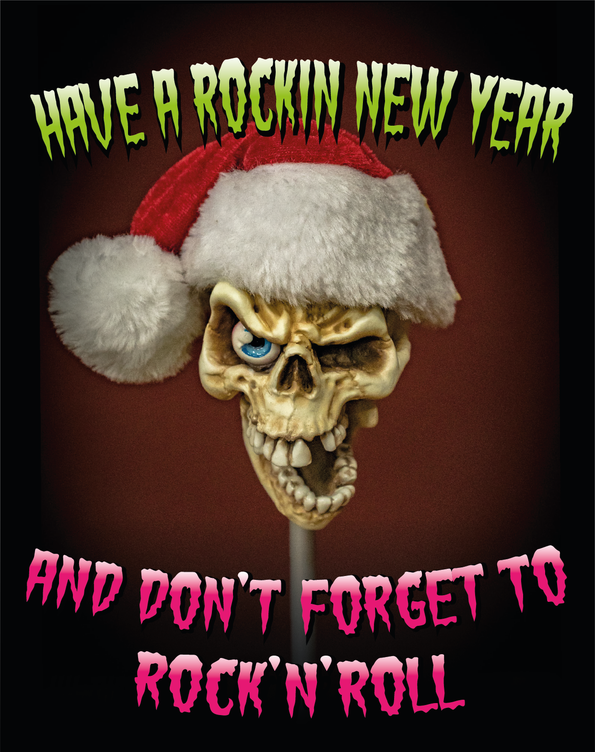 ---
10.11.2019
Next Stop! - YOKOHAMA, Japan !!!!
The legendary MOONEYES HOT ROD CUSTOM SHOW in Yokohama Japan takes place for the 28th time. The show will take place on December 1st.  AAAAAaaaand we have the honour to be there! 
We will be in the middle of the action with our booth, selected works and a limited edition made especially for Japan!
I'm looking forward to everyone who comes by! Thats gonna be a huge experience. We are looking forward to this great show.
See Ya in Yokohama!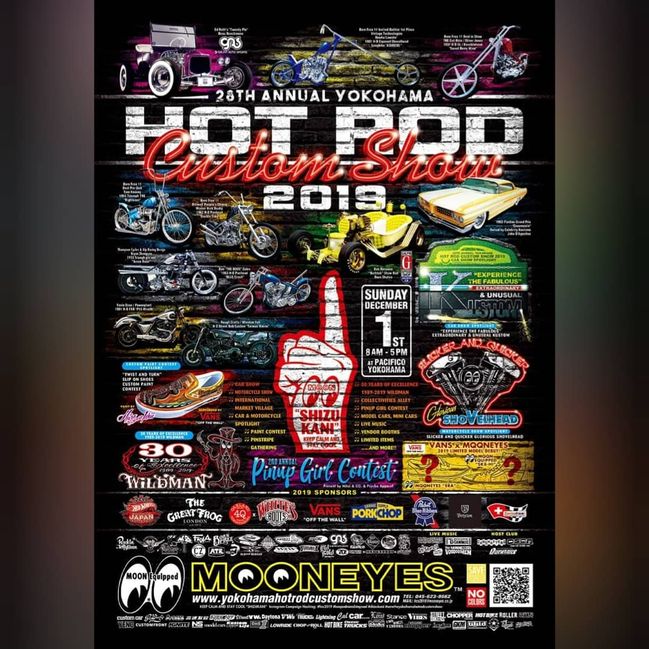 ---
27.08.2019
Next Stop! - 1. SWAPMEET in Murten/ Morat!!
The first traditional swapmeet takes place on 31 August in Murten. Swapmeet means: bring everything you find in your garages and you don't necessarily need it anymore, then trade, barter, haggle and sell! Everything for bikes and vintage cars. Below is the link!
We will also be there with our stand!
I'm looking forward to everyone who comes by for a cool beer!

See you am 31. August in Murten!

-- SWAPMEET , Freiburgerstrasse 45, 3280 Murten
https://www.facebook.com/events/929261457411538/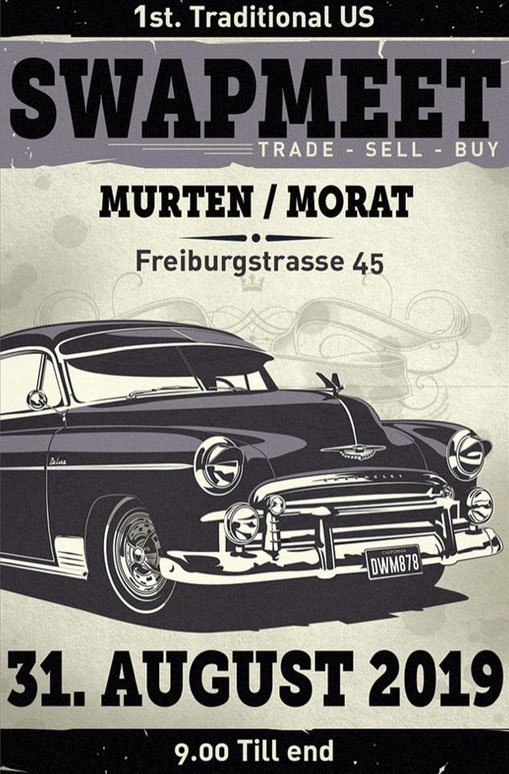 ---
04.08.2019
Next Stop! Custom Parts and Wear OPENHOUSE!!
It's an honour for us to be part of it again! An artist lineup from the best custom art artists in the world!!!!! 
Also and in large number the hottest cars and bikes up to age 69', music, cool stuff to drink and really good people!
We will be there with new limited custom art works, clothing and our whole stand with everything! :)
I'm looking forward to all of you coming over for a cool beer! This will be great!
See you on August 24th in Mellingen AG!
-- Custom Parts and Wear, Birrfeldstarsse 35, 5507 Mellingen AG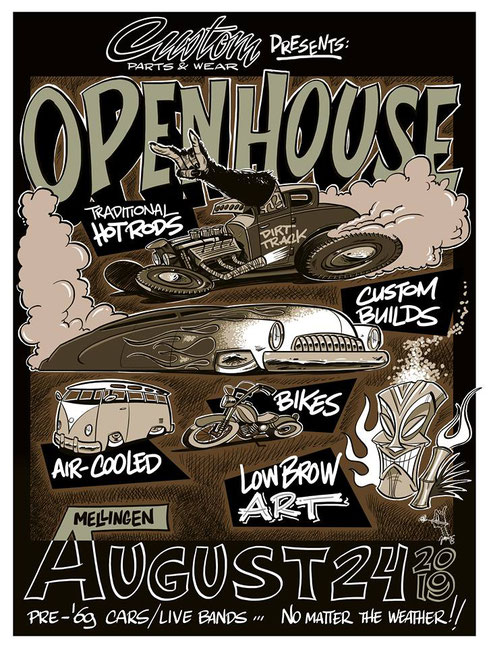 ---
2.06.2019
Next Stop! - Rocking & Rambling Interlaken 
We're in! With new works, clothing and our whole stand with everything! :) 
Come by for a cool beer, Kooool hot and street rods and in the evening with live bands, this will be a party!
See you on July 13 in Interlaken!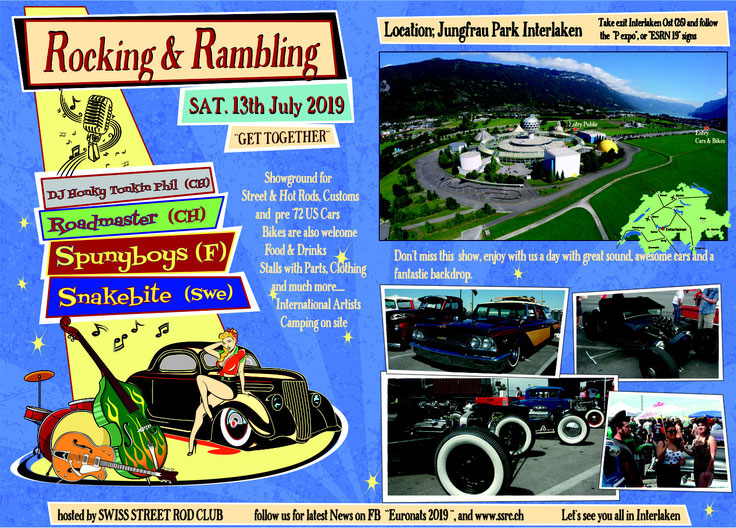 ---
22.05.2019

100% Thrashboy®!!
More time for commissions - YES ✅
More time for my stuff - YES ✅
More time for kustom art - YES ✅
More time for photography - YES ✅
More creativity - YES ✅
More work -YES ✅
More risk -YES ✅
More freedom - YES ✅
GOT SOME NEWS FOR YA!!
After almost ten years working in two jobs, one as a daily 100% job and one as a hobby artist job on all weekends and nights, i have now arrived at a crossroads.
I am tired to say sorry i have no time for that project on and on.. 
I am tired to stop or interrupting my ideas and creativity... Because we should follow our dreams and because we should follow our hearts and because of so many other things, at this point i have to make a decision.
In the last couple months i have been getting more and more getting this feelings from what is important to me. My passion. To work with my hands, create new things, to let them grow right out of my hands.. thats my passion.
So here we go... 
NOW: 100% THRASHBOY!!!
I will take it as it comes.. i will accept the challenge with all the risk and all the fun!!!! Because life is now!!!
Now there are sooo many things to do... now its time to flood this world with more weirdness to make it even more colorfull and crazy!!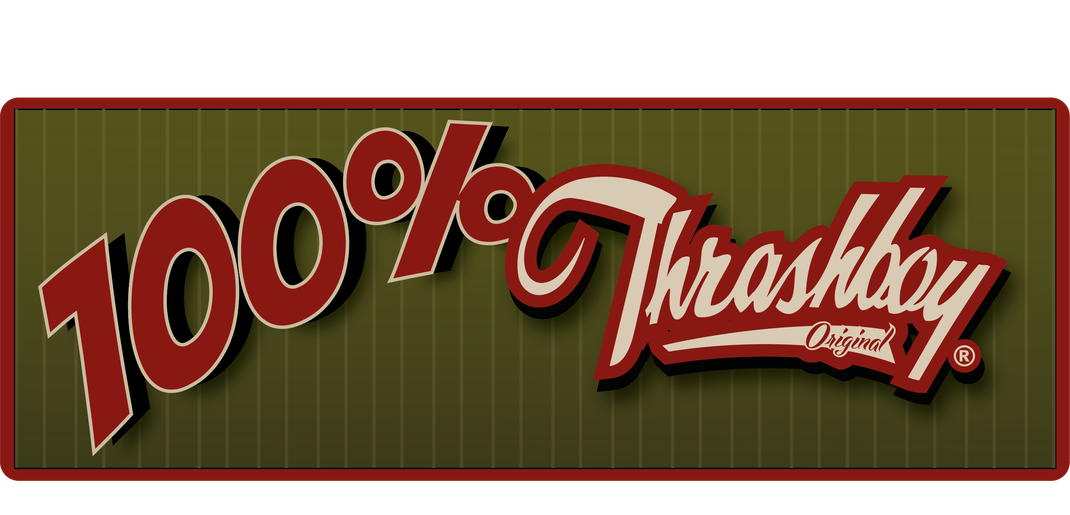 ---
20.01.2019

Yeeeeeah Finland again !!
Yes! The first exhibition in 2019 opens the door! 
The Kustom Kulture Show in Helsinki Finland - And yes, we are invited to this show with our thrashboy booth. 
February 9 & 10 at the old cablefactory Helsinki the big winter-indoor-show will rock the kustom stage. Like every year, just the best off Kustom Cars, Kustom Bikes, several of the best Kustom Artists around the world and for sure with the finest selection of Rock'n'Roll on the stage. So greatfull to be a part of this big event!! Come by and have a great time!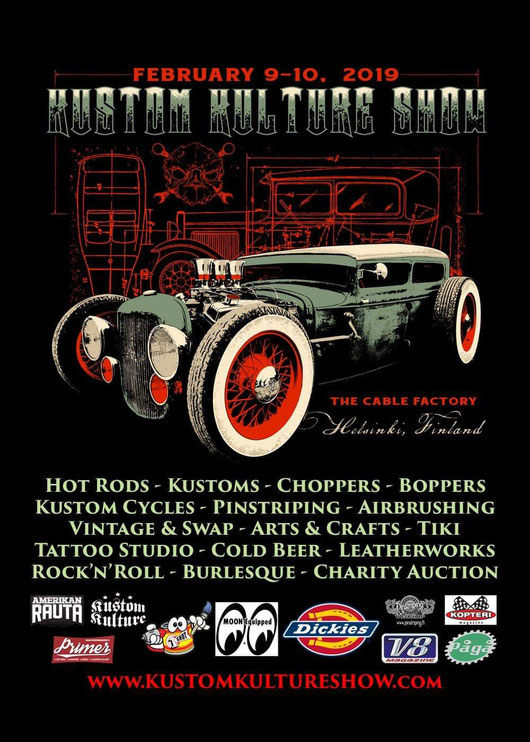 ---
02.01.2019

HoooolyDays !!
I wanna wish all and everyone a great new Year!! 
What a year.. the 2018! pretty intensive and a little of stormy that kind of year :) But again with sooo much cool adventures, experiences and sooo much new to see and to learn. Several features of my works and my live in international magazines orund the world. Top booth-places to show my  stuff in different country's. Grateful to meet so many other artists and to learn so much more about art and craftsmanships. At tis point - THANK YOU SO MUTCH FOR ALL YOUR SUPPORT IN THE 2018!!!
See Ya Next Year!!
HELLYEAHHH!! Cheers!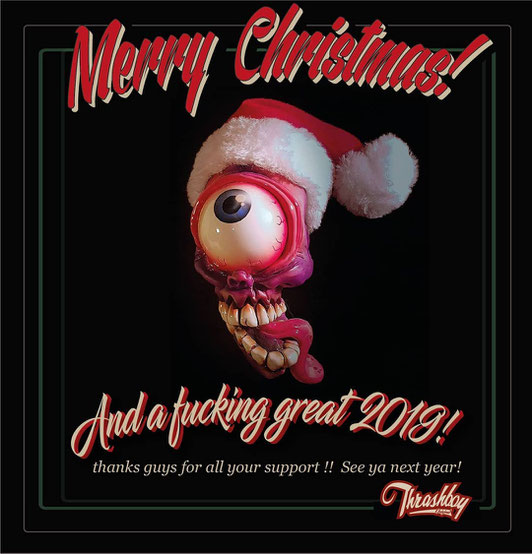 ---
22.06.2018

Next Highlight - Custom Parts and Wear Open House !!
 Again! We set up at the Custom Parts and Wear open House! What a honor to be at this awesome show again!! Selected Kustom-Artists from all over Europe, finset Cars and Bikes, cool Peeps and cold beer... what else? A special event of the highest class. 
At Saturday August 11 , Birrfeldstarsse 35, 5507 Mellingen AG, Switzerland
See ya there!!  - Check out the Thrashboy Booth!
HELLYEAHHH!! Cheers!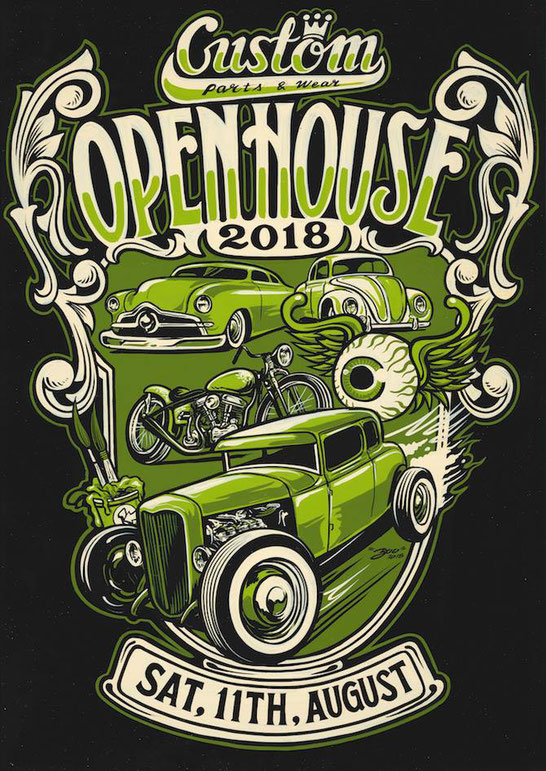 ---
02.01.2018

Next Stop - HELSINKI !!
The Flight and the hotel are booked! We count the days till the 6. Kustom Kulture Show in Helsinki Finland. 
With the best pinstripers, kustom artists, bike and cars builders, fashion and lifestyle booths all in one place. And we are right in the middle!! What a mess! :) Lets rock the Finish capital City for some days!!
HELLYEAHHH!! Cheers!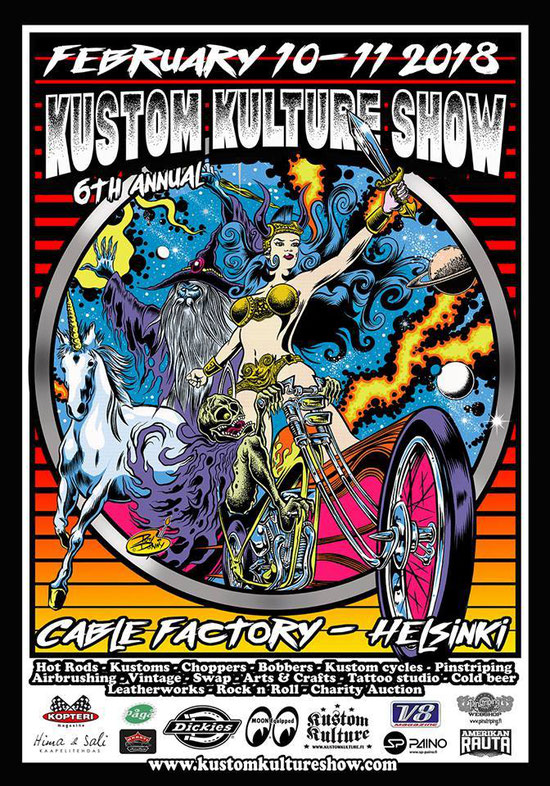 ---
31.12.2017

Happy New Year to all of you!!!
HELLYEAHHH!! Cheers!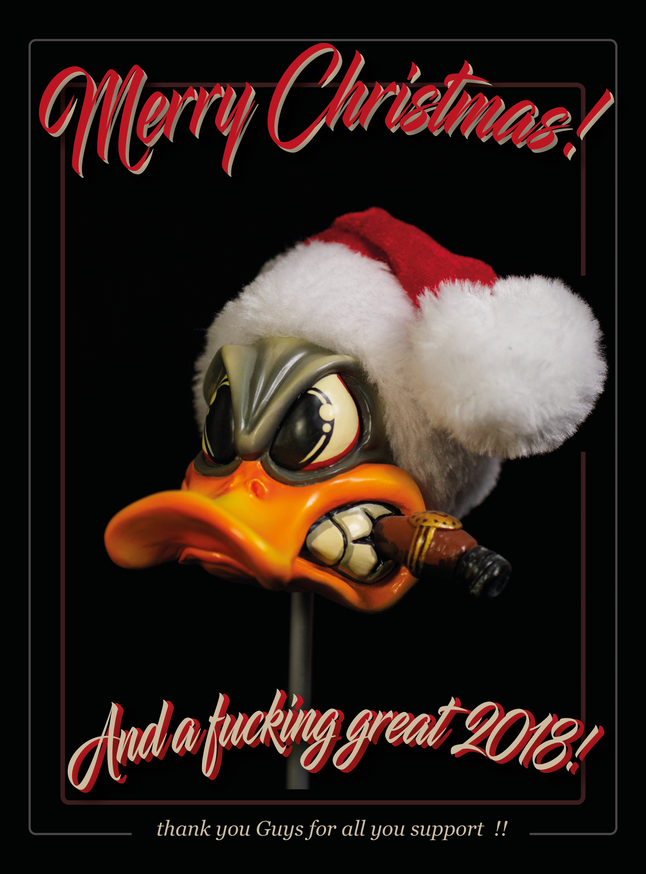 ---
2.12.2017

OOOOHHHYYYEEEAAAHHH!! 
Thrashboy artwork on the cover of the pinstiping & Kustom Graphics Magazine!! Available all over the wold !! Go and get your own copy!!!
HELLYEAHHH!! Cheers!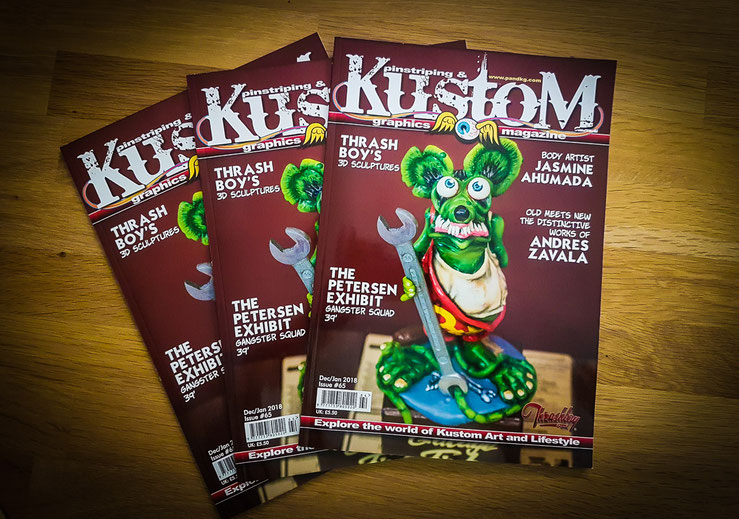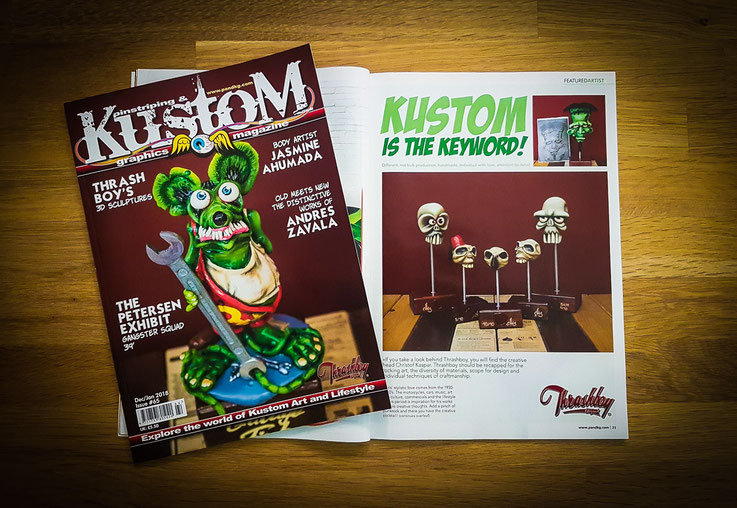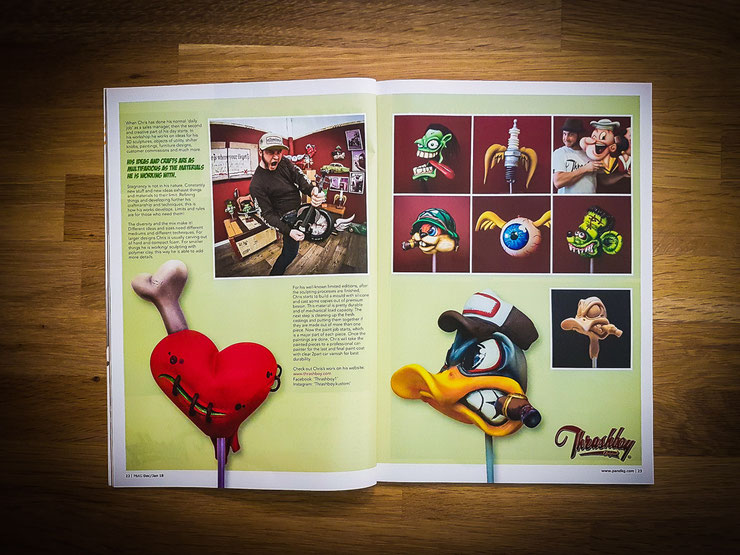 ---